Useful new tools for the avid home chef!
Home cooking isn't just a functional act of making food for yourself and/or friends and family, it's also a great pastime in which much fun can be had and a time of fellowship can be enjoyed.
Any avid home cook worth their salt will be fully equipped and have their own utensils and ways of doing things, so if you're wanting to buy a present for an avid home chef, what on earth can you get that they don't already have?
The level of enjoyment of any hobby – as home cooking is for many folks – is determined by the quality of the tools used, and that rule equally applies to amateur home chefs. So when buying them a gift for use in the kitchen, think of what not necessarily they do or don't have, but something unique that you know they'd make great and productive use of in their process of cooking.
The home cooking gift marketplace is a real growth industry, expected to expand between 2022 and 2027 to the tune of $8.3bn so there's no shortage of choice in gifts available. For the purposes of this article, we've selected a broad range of 7 gifts you might consider purchasing for the home chef.
The list is, of course, not exhaustive but simply to act as a guide. So don your chef's hat, break out the spatula, and let's dive in…
1. Professional Chef Plating Kit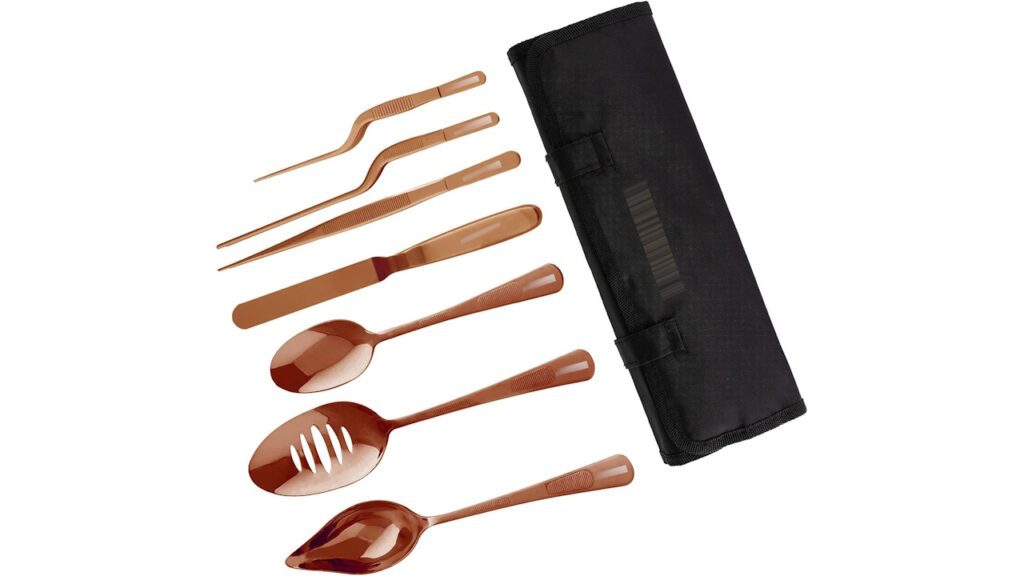 This beautiful gift set consists of utensils to be used on food too delicate to be touched by hand, such as herbs or sauces, etc. Consisting of (among other items) a spatula, saucier spoon, plating spoon with slotted bowl, and precision tongs of various designs, this set is in beautiful stainless steel and wrapped in an elegant velvet gift bag with velcro flap that is guaranteed to thrill any home chef and contribute to a mouth-watering meal.
2. Sushi Making Kit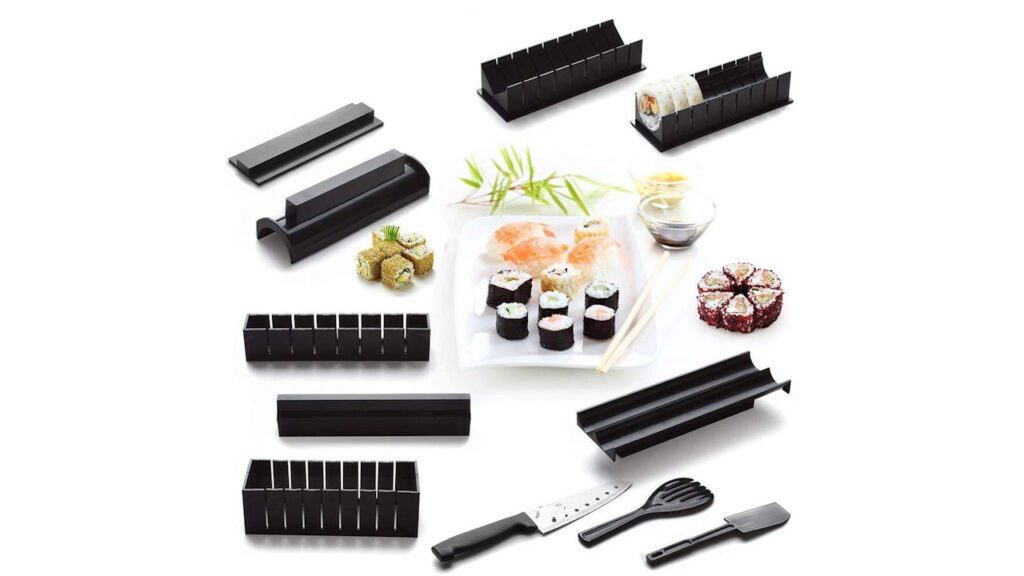 Sushi is such a tasty delicacy so why bother ordering in from a restaurant when you make your own? This sushi making kit comes complete with everything one might require to bring a taste of the Orient to home, consisting of a sushi bazooka, cutting knife, bamboo mats, 5 pairs of chopsticks, avocado slicer, nigiri mold, and 2 rice paddies.
No home chef could do without or resist it if given it for a present. Bonzai!
3. Personalized Rolling Pin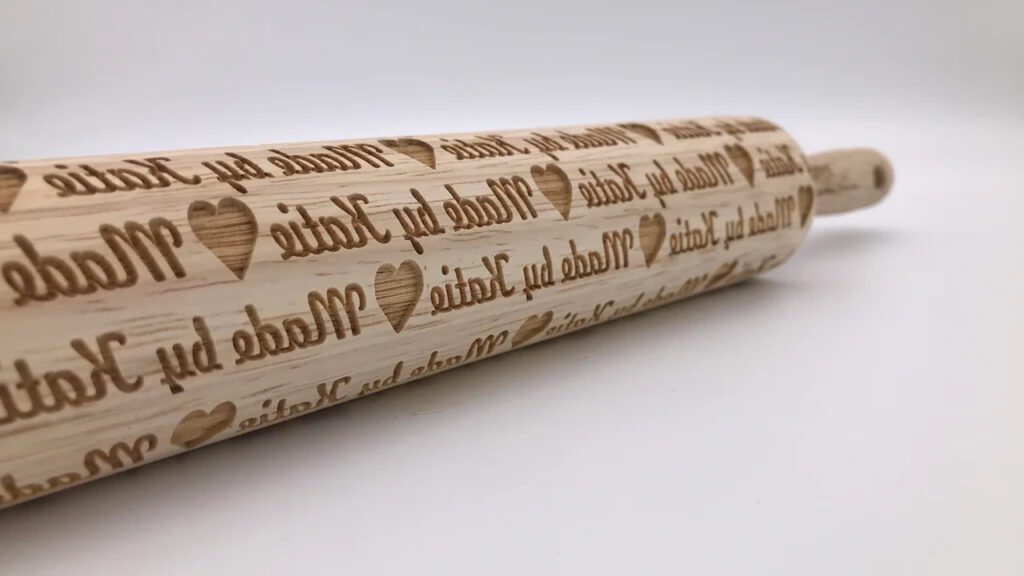 A rolling pin for any chef – amateur or professional – is like part of themselves, their own personal appendage. Not all rolling pins are the same and come in different sizes, weights, and materials. But however they are, they will be used innumerable times across a variety of different meals.
So why not personalize it with a message aimed specifically at the person you're buying it for, a little personal touch to make it that more special!? This quality hardwood rolling pin can be customized with whatever message you want in 3 distinct styles engraved by an experienced professional.
A quality item with a personal touch.
4. Grill Set Heavy Duty BBQ Accessories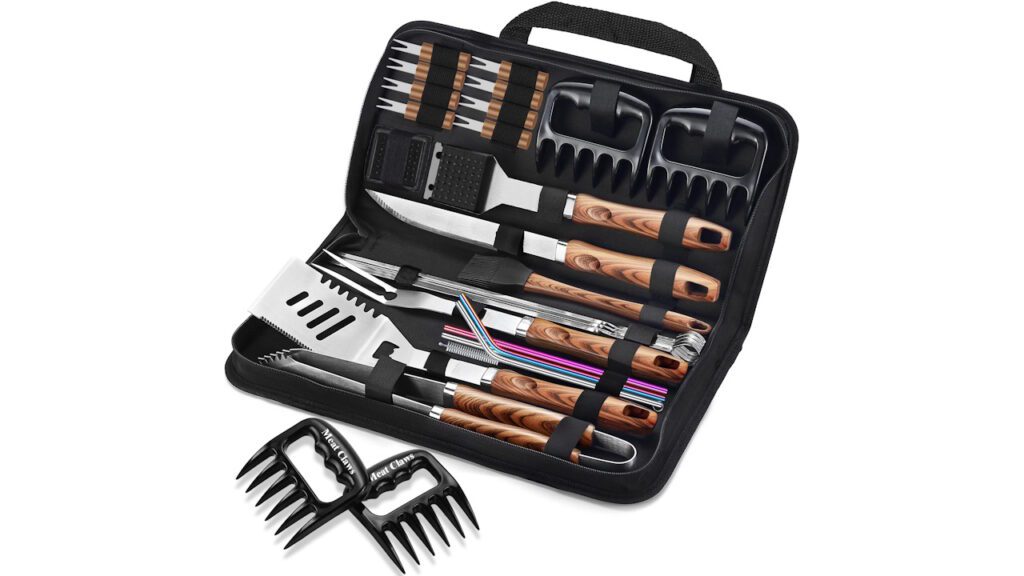 Summer may be drawing to a close but it's still pretty warm out there and plenty of time remaining to fire up the barbecue before the shorts days and long winter nights set in.
So whether a grill master or a grill padawan, this BBQ utensil set will make for a great gift to any avid host. Consisting of stainless steel tongs, 3-in-1 spatula, fork, and brush, these are essential tools for any BBQer out there and a gift sure to be enjoyed for many summers to come.
5. RSVP Tear-Free Onion Goggles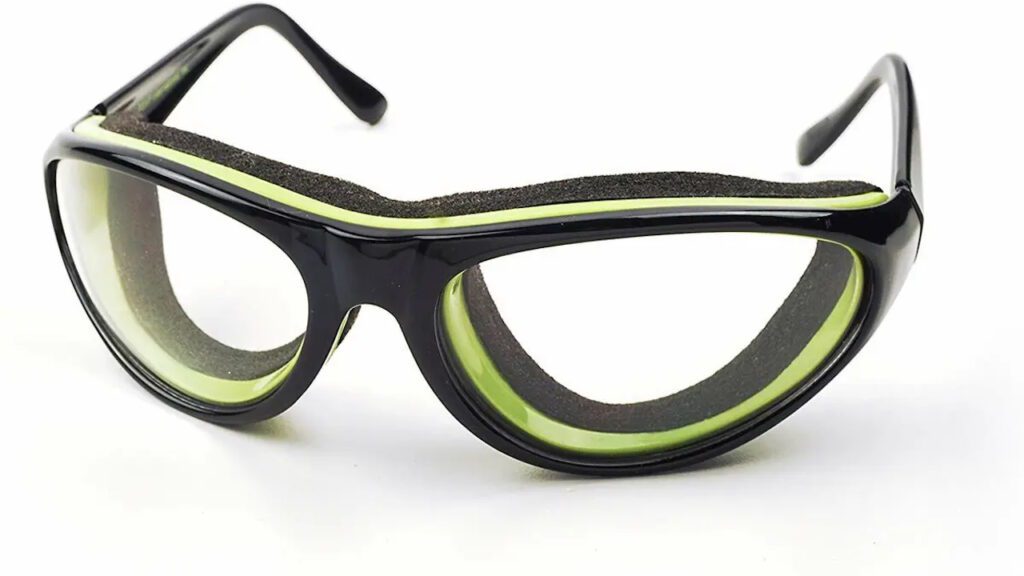 Onions can add a tasty zing to any meal, but let's face it, cutting them can be a painful chore with some people as literally the very scent of sliced onions can bring on uncomfortable tears.
Well no more tears with these quality goggles. This is a new innovation in kitchen tools with a patented design that will allow you to slice n' dice those onions to your heart's content without tears.
Technology meets practicality with these little beauties!
6. Original Standing Mat Kitchen Rug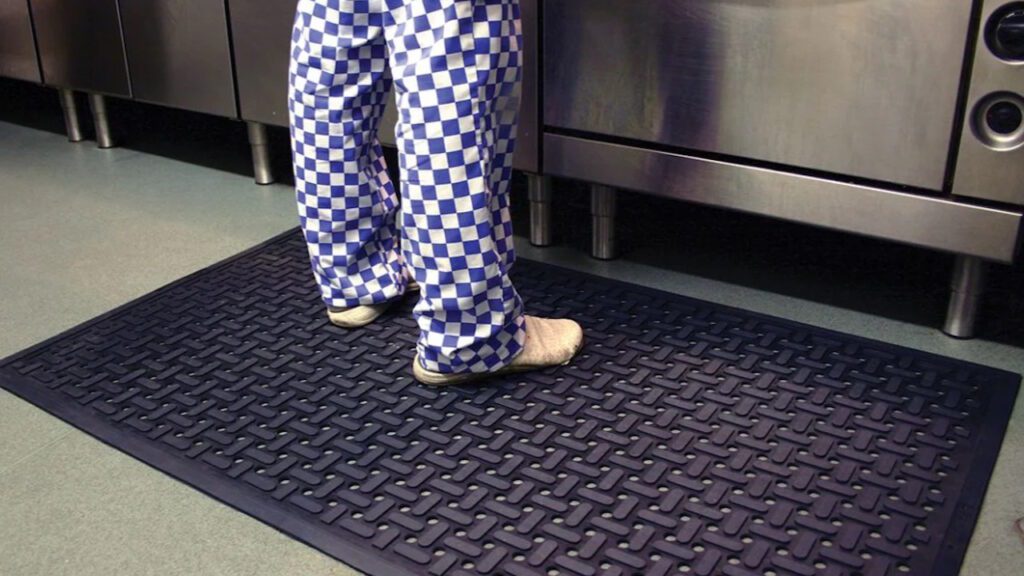 This might seem, at first blush, like a somewhat unusual gift to give a budding home chef but trust us when we say that their feet will thank you for it!
Made of durable, non-stain, high-density foam and measuring ¾" thick, this mat is a veritable retreat for your feet and will help avoid fatigue for legs standing upright for long periods of cooking in the kitchen.
Available in 11 sizes and 7 colors, this comfort mat will be much used and much loved by any recipient.
7. Essential Apron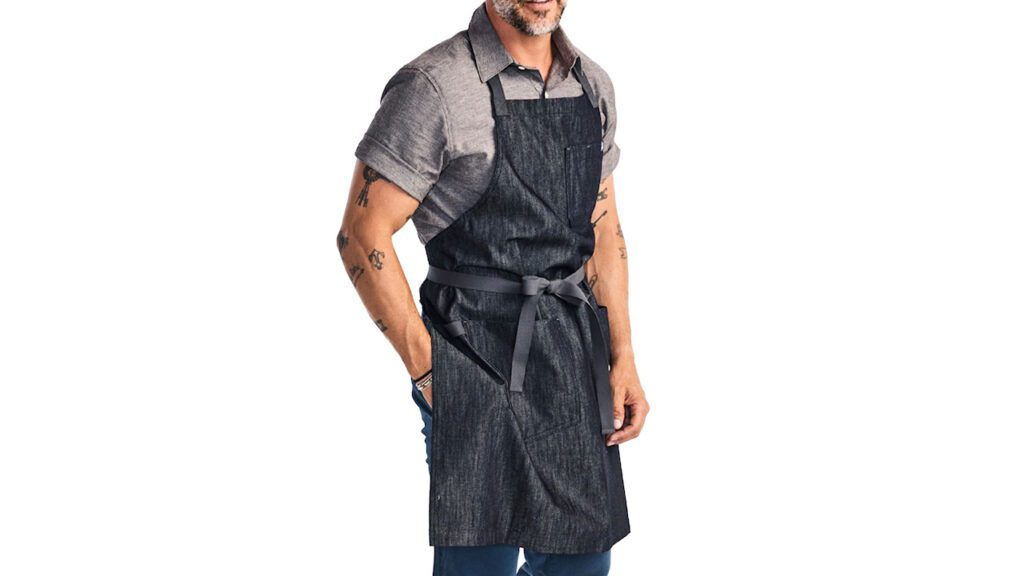 An apron is an essential piece of kit for any kitchen so naturally, it would make for both a useful and functional gift to any home kitchen wizard!
This high-quality apron is made of canvas fabric with reinforced webbing that can withstand any serious cooking sessions, and come with three pockets so the chef can have utensils and tools handy at arm's length.
With an appealing Strawberry Fields floral design and available in 5 colors, this is a gift sure to be used frequently and treasured for a long time.
And there you have it! 7 potential items for the home chef that will make not only great gifts but useful tools to aid home cooking. We hope you found them interesting as a guide. Bon appetit!