Dive deep into virtual reality (VR), and you'll quickly realize that a great experience relies on a top-notch headset.
Since VR first burst onto the scene, it's gone through some fantastic changes. Now, there's a wide selection of headsets to choose from. Let's chat about five VR headsets that should be on your radar.
Oculus Quest 2
Coming from the Facebook-owned company Meta Platforms Inc., the Oculus Quest 2 is a VR headset that's won many hearts. What people love most is self-reliance – you don't need anything else to get started. It's wireless, packs its power, and decks out with a Snapdragon XR2 platform. It's got 6 GB of RAM and storage that can go up to 256 GB. Beyond the specs, a massive collection of games and apps awaits you in the Oculus Store. If you're hunting for a top VR experience without the fuss of extra gear, the Quest 2 fits the bill, and it won't empty your wallet, either.
Valve Index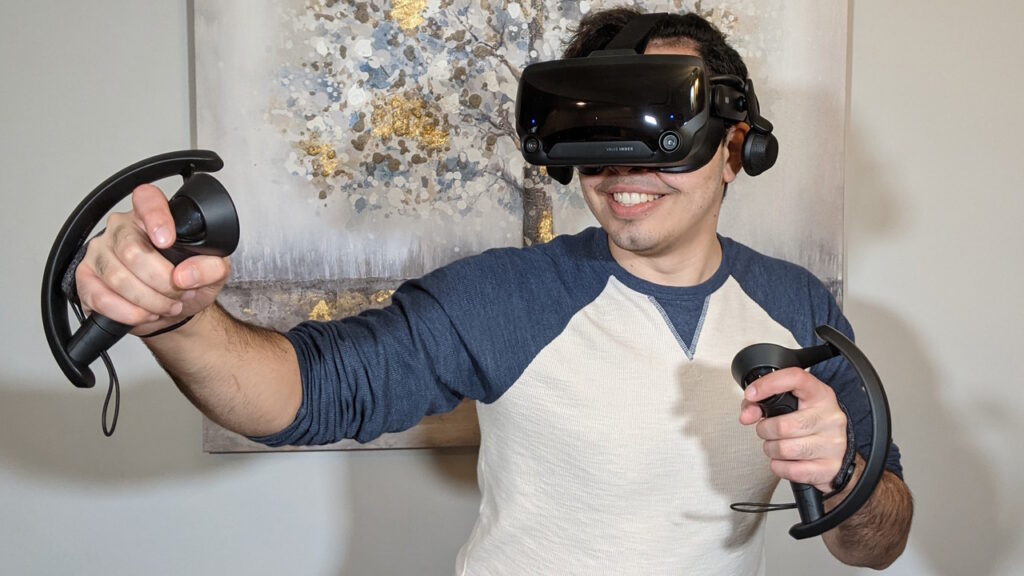 The Valve Index should be in your sights if you're after a top-of-the-line VR experience on your PC. It promises crystal-clear visuals with a 120 Hz refresh rate (and an even sharper 144 Hz mode if you're feeling brave). The broad 130-degree view is a cherry on top. But the real magic? Those super-smart controllers can sense each finger's movement. They make your time in VR feel so natural and intuitive. Granted, it's a bit pricier and needs a beefy PC, but if you're chasing the best VR can offer, the Index is a solid bet.
PlayStation VR (PSVR)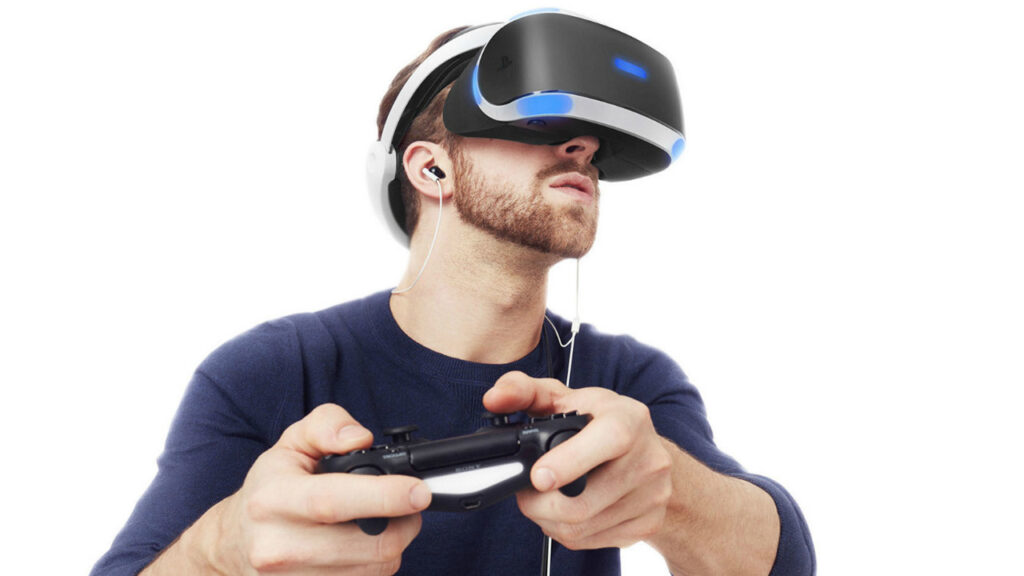 If you're more into console gaming, and especially if you've got a PlayStation 4 or 5, then the PlayStation VR is your go-to. Sure, its resolution isn't as high as some others here, but it smooths things out with a 120 Hz refresh rate and a respectable 100-degree viewpoint. Its big win? It pairs perfectly with the PlayStation's world, complete with VR games only they offer. If you're a PlayStation fan and eager to step into VR, this one's a no-brainer.
HP Reverb G2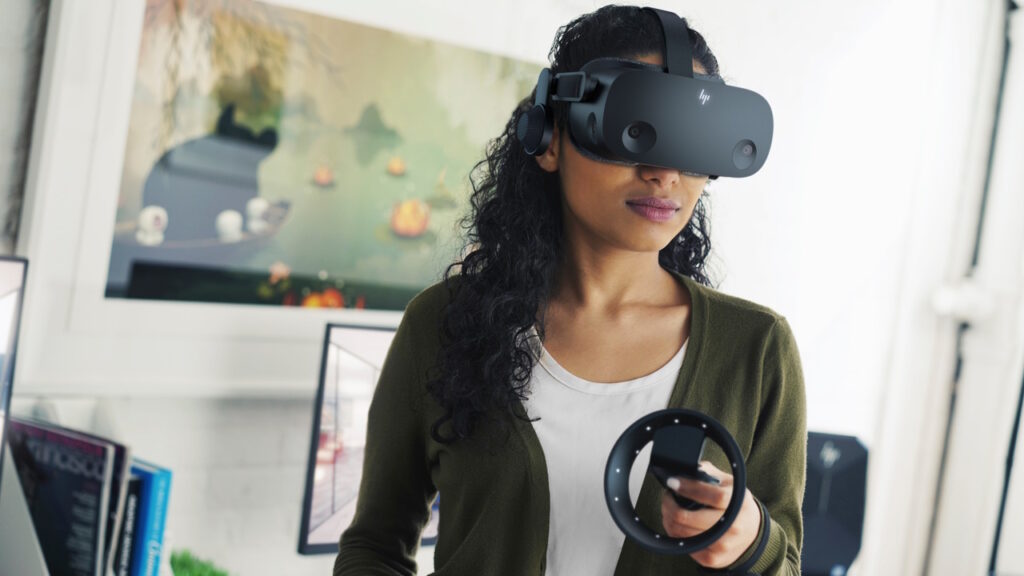 HP's teamed up with Valve and Microsoft to craft the HP Reverb G2. And boy, does it shine! Its visuals? Crystal clear with 2160×2160 per eye. This headset is not just about looks, though. It's comfy, comes with top-notch sound, and some slick controllers. Granted, you'd need a robust PC to make the most of it, but for immersive games or professional tasks, it's a contender.
HTC VIVE Pro 2
Meet the HTC's star player: the VIVE Pro 2. Built for the hardcore VR fans and pros out there, its visuals are sharp with 2448×2448 per eye and a broad 120-degree view. Like silky gameplay? It's got a 120 Hz refresh rate. It's precise, comfy, and plays nice with SteamVR. You'll need a powerhouse PC, but this headset is a stellar choice if top-quality VR is your goal.
Wrap Up
Navigating the world of VR headsets, you'll stumble upon a smorgasbord of choices, each with its own charm. Be it the casual gamer, the console buff, or the seasoned VR pro – there's a headset tailored just for you. And with VR tech growing leaps and bounds, it's crucial to keep an eye out for the latest and greatest, like the ones we've highlighted.
As the boundaries of virtual reality stretch even further, we can't help but get excited about what's around the corner. These five headsets are top dogs right now, but glimpses of the future are starting to shine through.
Now, our current VR headset lineup is pretty awesome, but the road ahead for VR? Think blazing lights and endless possibilities. Whether you're into VR for the adrenaline-pumping games, professional gigs, or just to virtually hang out, now's the golden time to jump aboard.
A quick recap: Oculus Quest 2, Valve Index, PlayStation VR, HP Reverb G2, and HTC VIVE Pro 2 are the cream of the crop right now. They each pack their unique punches, beckoning anyone eager to plunge into virtual landscapes. And as the VR world continues its march forward, the journey's only going to get more exhilarating. So, virtual reality is rolling out the red carpet just for you. Ready to strut in?